If you're a Chartered Accountant, you know that your professional practice is all about relationships. One of the most time-consuming and labor-intensive parts of your job is keeping track of your contacts and their contact information, and ensuring you're following up with your clients when you should be. That's why it's so important to use contact management software to automate the process of keeping your client information up to date; it's not just about saving time, but also about building better relationships with your clients, too.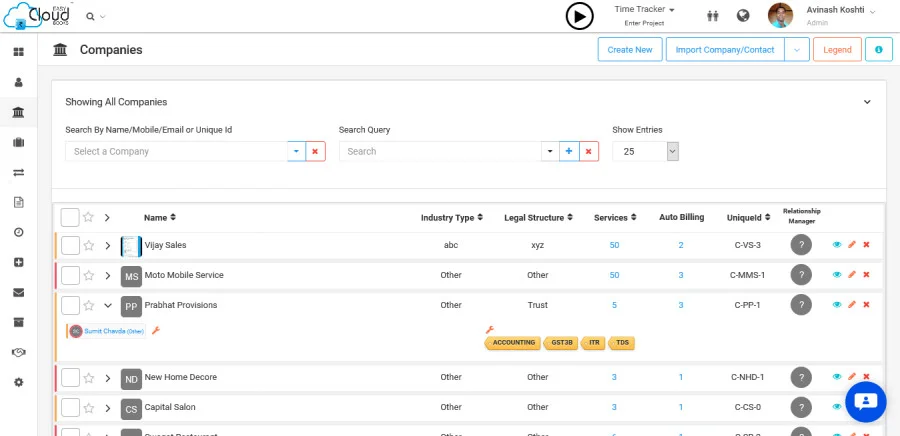 Why a Contact Management Software?
The fact is, there's no way you can do everything yourself, especially when it comes to finding the right time to reach out to your client base. For example, when you're buried in deadlines, you might be missing an opportunity to build relationship by wishing them on birthday or anniversary day. Further, You have to be in sync with your team members, but it's difficult to keep up in knowing who is in touch with whom, who said what and what needs to be done?
A lot of Accounting firms are still using phone book to keep in touch, but then they need to update other team members about the same and when they miss informing other team members feels they are kept in dark and it creates problems in collaborative working.
Features of Contact Management Software
As a practicing Accountant when you are looking for contact management software, you must look for features which matches the workflow style of your firm. The common feature you should look for are
▹

Feature to list contacts using tags

▹

Feature to filter contacts using advanced queries

▹

Feature to Quickly send email, SMS and mobile app notification to multiple contacts at once

▹

Feature to Automatically send reminder and updates to clients

▹

Feature of custom fields to grab information about contact and meet KYC norms.
Conclusion
Whether you are a fast growing Accounting firm or a well established one, managing your professional practice is more than a technical problem. It requires the management skills, leadership skill and skill to maintain social relationship with clients. Easycloudbooks is designed to make contact management quick and simple. By using Easycloudbooks, Your team will stay in sync, and projects will move along faster. It is the best contact management software and helps you to manage your practice efficiently, monitor your time, the activities you are involved in and the performance of your employees.
Reduce your unproductive staff and client management time by 50% using Easycloudbooks. Start now with free setup support by clicking here